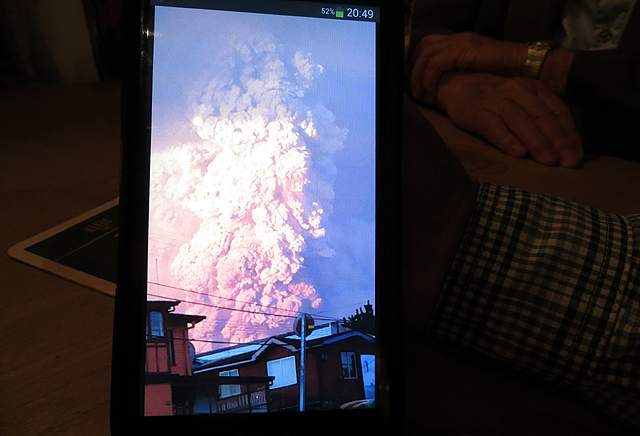 Gestern abend ein Essen mit frisch in Aachen eingetroffenen Freunden, die zeitweise in Puerto Montt im Süden von Chile leben. Das ist quasi nebenan von dem am Donnerstag überraschend ausgebrochenen Vulkan Calbuco. Wir bekamen ziemlich beeindruckende Fotos gezeigt.
Vom Ausbruch selbst und von den dicken Ascheschichten auf Häusern, Gärten, Straßen –auf allem. Zum Glück ist aber wohl, sagen unsere Freunde, niemandem Schlimmeres passiert.
And especially for Crescente: Last night, a meal with friends who temporarily live in Puerto Montt in southern Chile. This is virtually next door from the volcano Calbuco, which surprisingly erupted on Thursday. We were shown pretty impressive photos .
From the outbreak itself and from the thick ash layers on houses, gardens, roads – on everything. Fortunately nothing worse happend to anyone, say our friends.
0
Aufrufe: 12